Blue Hydrangea
A batik painting on cotton fabric of blue hydrangea flowers. I love the blue colour of hydrangeas. I have never been able to grow them. I believe it is something in the soil.
Original Batik painting - sold
Limited Edition Giclee Prints - A3 - for sale - postage additional.
6" x 6" Greeting Cards - for sale - postage included.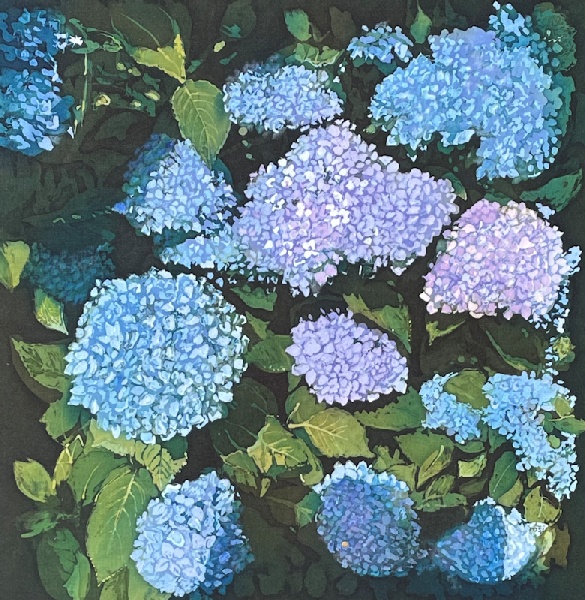 ---
Limited Edition Giclee Print - A3 with mount. Price: £95.00 Postage: £8.50
'Blue Hydrangeas'

Price: £95.00
Postage: £8.50
Debit/credit card & Paypal accepted
Please click below
---
Limited Edition Giclee Print - A2 with mount. Price: £125.00 Postage: £9.75
'Blue Hydrangea'

Price: £125.00
Postage: £9.75
Debit/credit card & Paypal accepted
Please click below
---