Man in Greenhouse
A batik painting of Don, our old gardener, watering the plants and seedlings in the greenhouse. He used my Hawes watering can to do so.
I love the way the light filters through the glass of a greenhouse. Here I tried to capture the dappled light and pose of Don as he puffed on his pipe, whilst he watered the plants.
Limited edition giclee prints - for sale - A3 size - postage additional.
7" x 5" Greetings cards - for sale - postage included
The original batik painting is sold.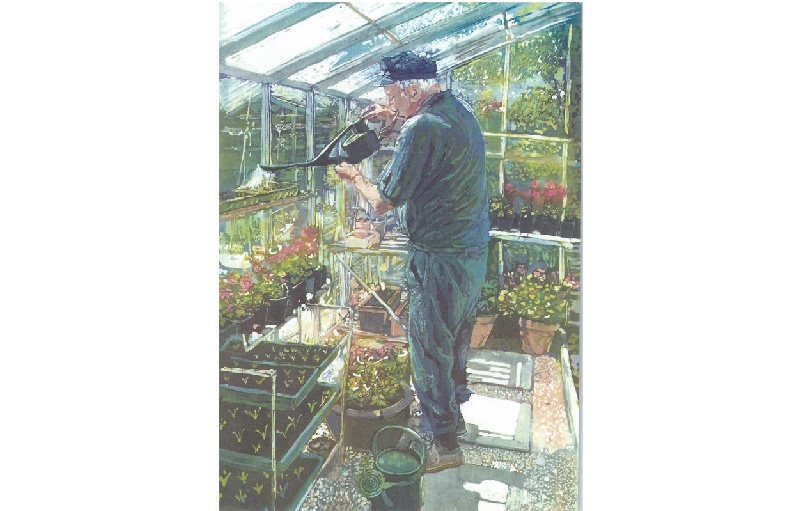 ---
Limited Edition Giclee Print - A3 with mount. Price: £95.00 Postage: £8.50
'Man in Greenhouse'

Price: £95.00
Postage: £8.50
Debit/credit card & Paypal accepted
Please click below
---