First Signs of Spring
This is a batik painting of the first signs of spring as snowdrops emerge from between the paving stones outside an old front door. Every year in February, it is wonderful to see how nature has a way of saying that spring is on its way!
Original batik painting is sold.
Measurements: 48 cms x 44 cms
Limited Edition Giclee Prints for sale - A3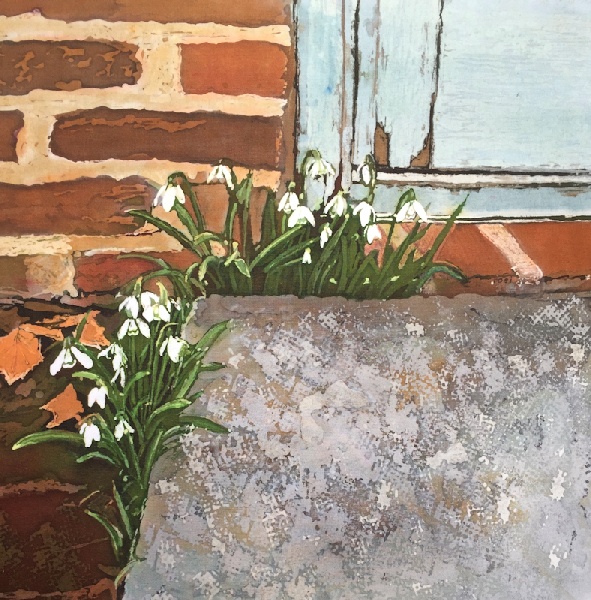 ---
Limited Edition Giclee Print - A3 . Price: £95.00 Postage: £0.00
'First Signs of Spring'

Price: £95.00
Postage: £0.00
Debit/credit card & Paypal accepted
Please click below
---