Raindrops on Leaves
This is a batik painting on cotton fabric of a close-up of raindrops on autumn leaves after a rain shower.
I found this a very challenging batik to do. A student of mine brought the photograph to a workshop as inspiration for a batik, but she gave up half way, as she found it too difficult to accomplish.
After the workshop, I decided I'd have a go. I knew it was going to be a difficult image to create as a batik, but I was up for the challenge. I am really proud with the result.
Original batik painting is sold.
Measurements: 46cms x 34cms, (18" x 13 1/2")
Limited edition giclee prints for sale.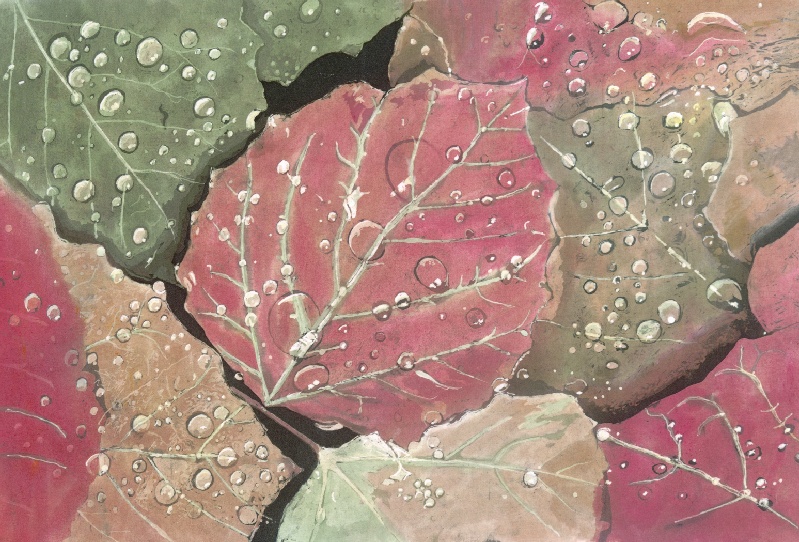 ---
Limited Edition Giclee Print - A2 with mount. Price: £95.00 Postage: £0.00
'Raindrops on Leaves'

Price: £95.00
Postage: £0.00
Debit/credit card & Paypal accepted
Please click below
---