These Boots Were Made For Working
A batik painting of a pair of old boots, belonging to a friend of mine. I loved the old scuffed leather with traces of dirt. I decided it would be a challenge to try and capture the essence and character of the boots in batik. I was really pleased with the result.
I chose this title after the song 'These Boots were made for Walking', only I changed the last word to 'Working.' These boots reminded me of Van Gogh's paintings of his old boots. You can tell a lot about the personality of a person by the boots he/she wears!
Original batik painting (framed) - sold.
Measurements: 30cms x 30cms, (12" x 12")
Limited Edition Giclee Prints - for sale.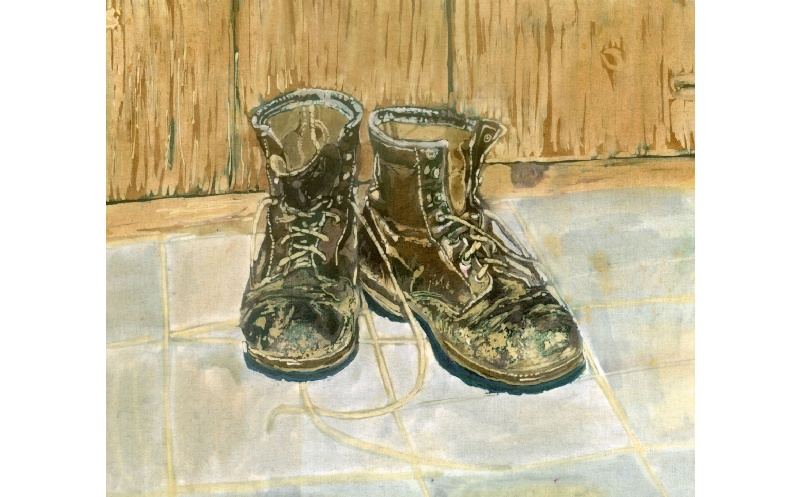 ---
Limited Edition Giclee Print - Midi with mount. Price: £70.00 Postage: £7.50
'These Boots Were made For Working'

Price: £70.00
Postage: £7.50
Debit/credit card & Paypal accepted
Please click below
---