Tools of My Trade (Batik)
This is a batik painting inspired by M.C. Escher's lithograph 'Drawing Hands' 1948, only the hands are holding, not a pencil, but a canting (tjanting) and a dyebrush which are tools of my trade.
In 2012, I produced this batik for an exhibition entitled 'Hands' at the Chester Art Centre, Nova Scotia. We were asked to interpret hands in an original way using different media. This was my contribution - 'Tools of My Trade'!
Original batik painting - for sale
Measurements: 30cms x 30cms, (12" x 12")
Limited edition giclee prints for sale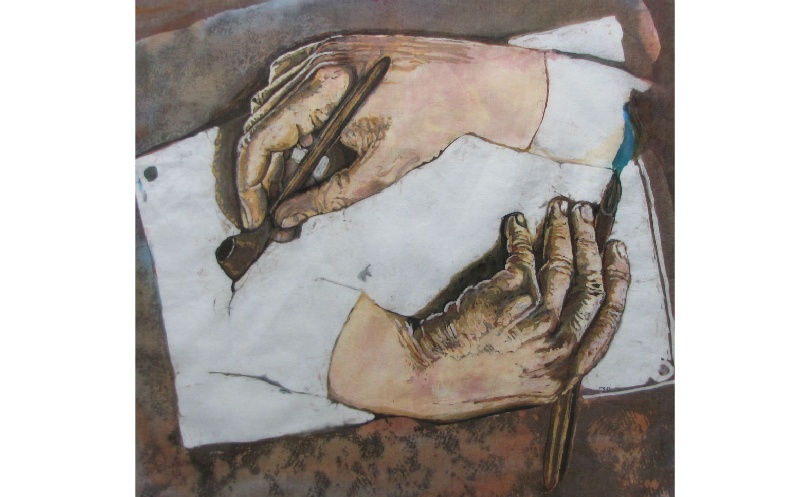 ---
Original Batik on cotton - For Sale. Price: £350.00 Postage: £0.00
'Tools of My Trade (Batik)'

Price: £350.00
Postage: £0.00
Debit/credit card & Paypal accepted
Please click below
---
Limited Edition Giclee Print - A3. Price: £85.00 Postage: £0.00
'Tools of My Trade (Batik)'

Price: £85.00
Postage: £0.00
Debit/credit card & Paypal accepted
Please click below
---