Gaudare!
This is a batik painting of a close-up of a gondolier rowing a gondola through a canal in Venice and pointing ahead shouting 'Gaudare' to his passengers.
The photograph that inspired me to do this batik was taken by an ex-student of mine - Edward Mole - when he was 12 years old. For his Year 7 Art Project he chose to research Henri Cartier-Bresson, the famous French photographer. Edward took a number of photographs of Venetian life in the style of Cartier-Bresson. Many of the photographs were so like Cartier-Bresson's that I found it hard to distinguish between Edward's photographs and his.
I asked Edward's permission to use three of his Venetian photographs as inspiration for my batik paintings. This one appealed to me because it was taken from an unusual angle. It is full of action making you wonder what the gondolier is pointing to.
Original batik painting is sold.
Limited edition giclee prints - for sale
Measurements: 42cms x 44cms (16 1/2" x 17 1/2")
Limited edition giclee prints - for sale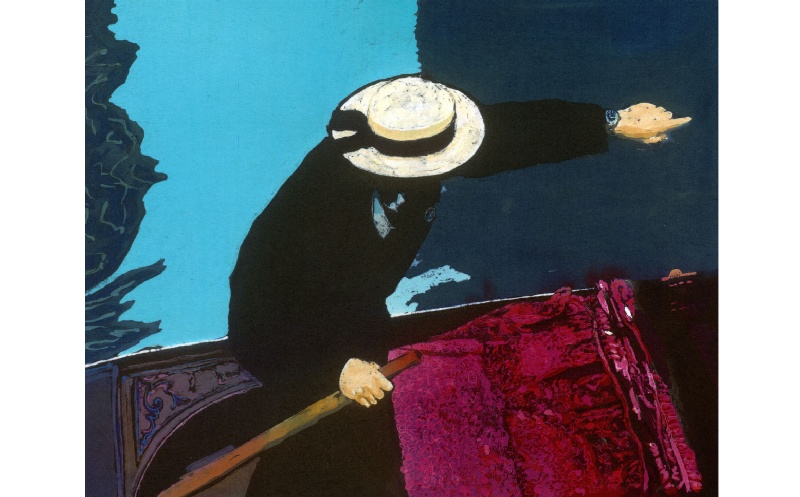 ---
Limited Edition Giclee A3 Print with mount. Price: £85.00 Postage: £0.00