Venetian Reflection
A batik painting of the reflections of old Venetian buildings and boats in the canal water. As you can see, I love portraying Venetian subjects in my batiks, especially those that lead your eye into the back of the picture.
This is one of my most successful batik images. It seems to convey happy memories for people who have spent romantic holidays in Venice.
Limited edition giclee prints - for sale.
Original batik painting on cotton is sold.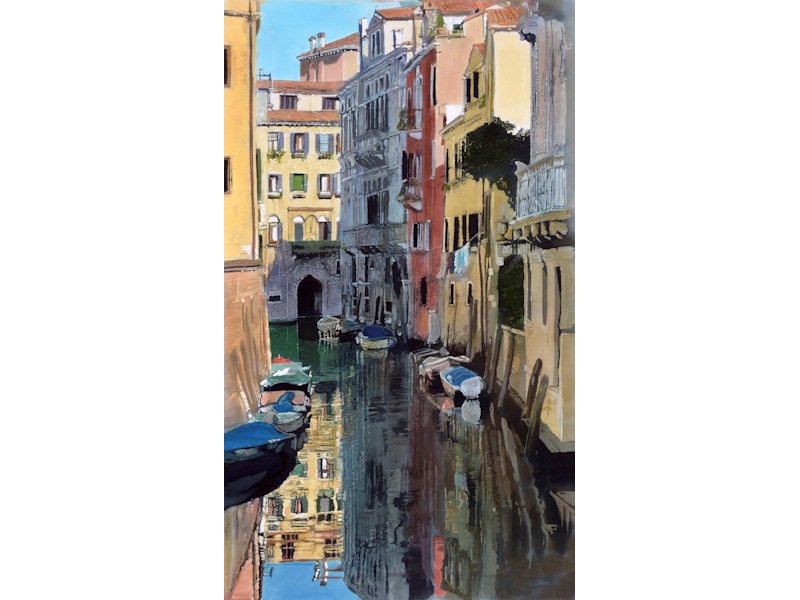 ---
Limited Edition Giclee Print - A2 with mount. Price: £100.00
Limited Edition Giclee Print - Mini (25.5 cms x 20.5 cms). Price: £28.00