Burano, Venice
The Island of Burano in the Venetian lagoon in northern Italy, is so picturesque with its canals lined with brightly coloured houses and the reflections of small boats in the water.
It is a magical place to visit and is an artist's delight to paint. This is a batik painting of the reflections of the colourful buildings and boats.
Limited edition giclee A4 prints - for sale.
Original batik painting is sold.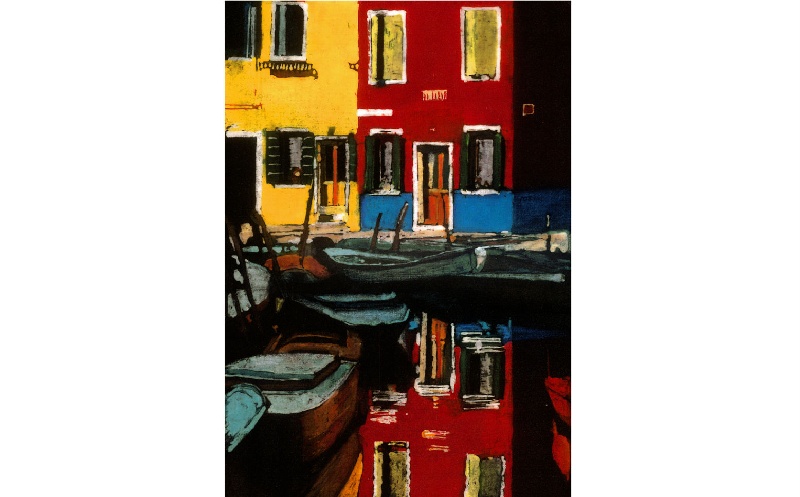 ---
Limited Edition Giclee Print - A4 with mount. Price: £65.00 Postage: £0.00
'Burano, Venice'

Price: £65.00
Postage: £0.00
Debit/credit card & Paypal accepted
Please click below
---