Gossiping
A batik painting of two Venetian women gossiping, whilst unnoticed by them, something has caught the attention of their dog.
The photograph that inspired this batik painting was taken by an ex-student of mine, Edward Mole. Edward was 12 at the time. For his Year 7 Art Project, he chose to research Henri Cartier Bresson, the famous French photographer. Edward visited Venice with his family and took some photographs in the style of Cartier Bresson. His small black-and-white photograph of women's legs and dog caught my eye.
Edward gave me permission to use his photograph as inspiration for this batik.
Original batik painting is sold.
Measurements: 50cms x 39cms (19 3/4" x 15 1/2")
Limited edition giclee prints for sale.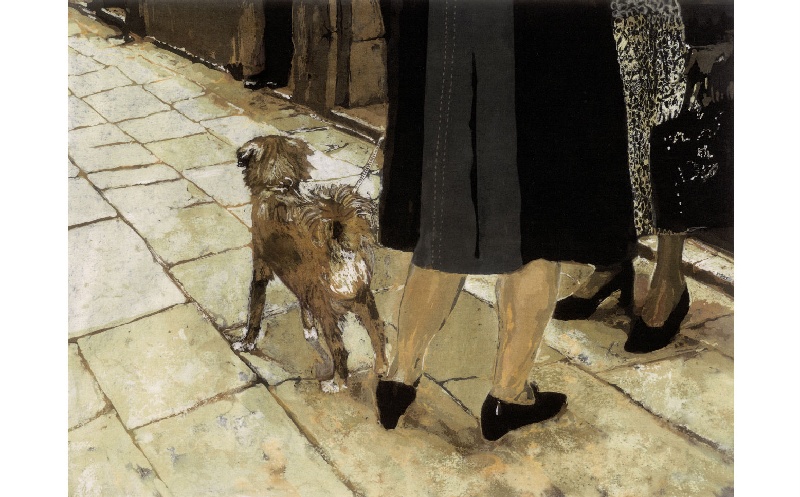 ---
Limited Edition Giclee Print - Maxi (30.5 cms x 25.5 cms). Price: £55.00 Postage: £0.00