Gondoliers Texting
This is a batik painting of gondoliers texting on their telephones, as they wait for their next customers.
The original photograph that inspired this batik, was taken by an ex-student of mine, Edward Mole, then aged 12 years old. For his Year 7 Art Project, he researched Henri Cartier Bresson, the renowned French photographer. Edward took a number of photographs in the style of Cartier Bresson, this being one of them. Edward then went on to win, (at the age of 14 years), 'The Under 16's, Times' Young International Travel photographer of the Year. He gave me permission to use his photograph as inspiration for this batik.
Original batik painting is sold
Measurements: 58 cms x 42 cms (23" x 16 1/2")
Limited edition giclee prints for sale.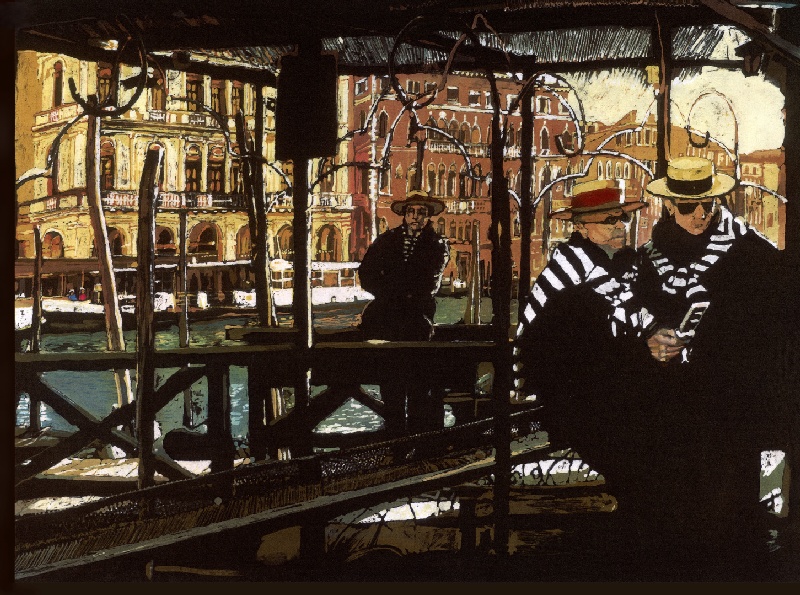 ---
Limited Edition Giclee Print - A3 with mount. Price: £85.00