Spectators Afloat at Henley Regatta
A batik painting of well-dressed spectators at the Henley Regatta in a rowing boat on the River Thames.
A number of years ago, I was invited to exhibit my work at the Henley Regatta. I took this photograph of the spectators as they stepped into the boat. The scene reminded me of days gone by.
Original batik painting on cotton (framed) - for sale.
Measurements: 42cms x 28cms (16 1/2" x 11")
Limited edition giclee prints - for sale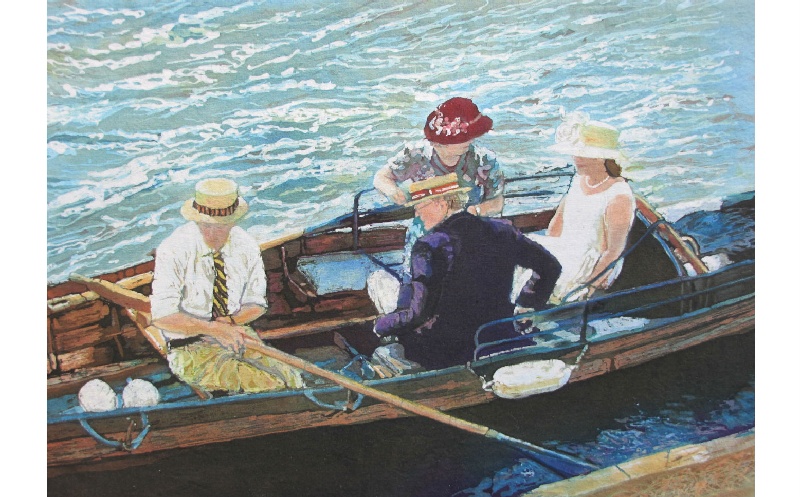 ---
Original Batik Painting (framed) - for sale. Price: £375.00 Postage: £0.00
'Spectators Afloat'

Price: £375.00
Postage: £0.00
Debit/credit card & Paypal accepted
Please click below
---
Limited Edition Giclee Print - A3 with mount. Price: £85.00 Postage: £0.00
'Spectators Afloat'

Price: £85.00
Postage: £0.00
Debit/credit card & Paypal accepted
Please click below
---