Clambering Over The Downs
This batik painting was inspired by a photograph taken by one of my students of her two children clambering over the South Downs, near Eastbourne, in Sussex, UK. What attracted me were the wild, ominous clouds in the sky. I usually enjoy the challenge of doing batiks of reflections. This time my challenge was the sky. Clouds are quite difficult to do in batik. I also wanted to create the feeling of freedom that children experience as they clamber over the rolling hills of the Sussex Downs.
Original Batik painting on cotton is - sold (AV 70 museum non-reflective glass)
Measurements: 59 1/2 cms x 51 1/2 cms (23 1/2" x 20 1/2"} framed.
Limited Edition Giclee print - A2- for sale - postage additional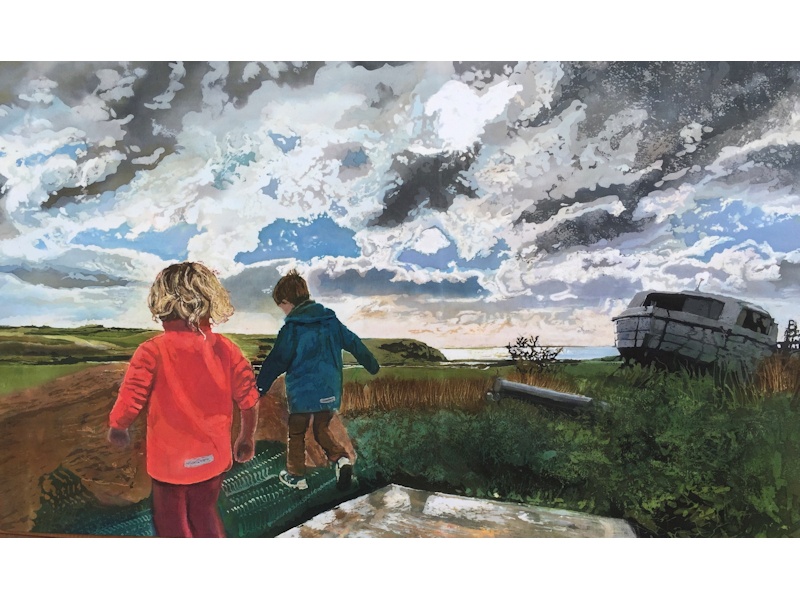 ---
Limited edition giclee print - A1. Price: £150.00 Postage: £0.00
'Clambering Over the Downs'

Price: £150.00
Postage: £0.00
Debit/credit card & Paypal accepted
Please click below
---