Day Out
A batik painting of two men on a day out relaxing in deckchairs on the Brighton pebbled beach in Sussex, UK.
This was quite a difficult batik to do, as I had apply wax and dyes to achieve the graduation of colours and shadows of the back of the striped deckchairs, without the green and turquoise blue bleeding into the off-white stripes. My first batik painting of 'Day Out' has been sold.
I created a new batik of this image for my 10 page stage-by-stage article In the August/September 2015. Issue 104, of the International Artist Magazine. This batik is for sale.
Original Batik painting (framed) for sale.
Measurements: 44cms x 32cms. (17 1/4" x 12 1/2")
Limited edition giclee prints and cards for sale.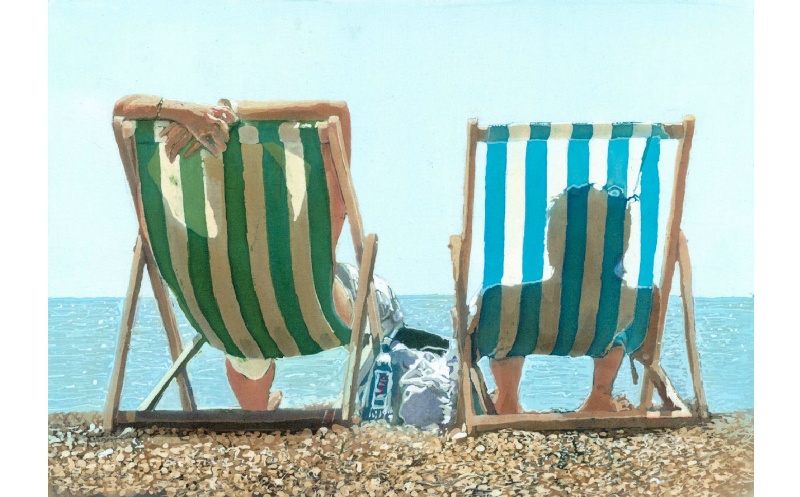 ---
Original Batik Painting, (with frame) 42cms x 34cms. Price: £750.00
Limited Edition Giclee Print - A2 . Price: £100.00
Limited Edition Giclee Print - Mini (25.5 cms x 20.5 cms). Price: £28.00