Man and Bicycle
A batik painting of a man with his bicycle watching a four-man scull rowing past him on the River Thames. A number of years ago, I was invited to produce some batik paintings for an exhibition at the Henley Regatta. As I was walking along the towpath, I noticed this man watching these rowers as they went through their paces before their race.
Original batik painting on cotton is sold.
Measurements: 44cms x 31cms, (17 1/2" x 12 1/4")
Limited edition giclee prints - for sale.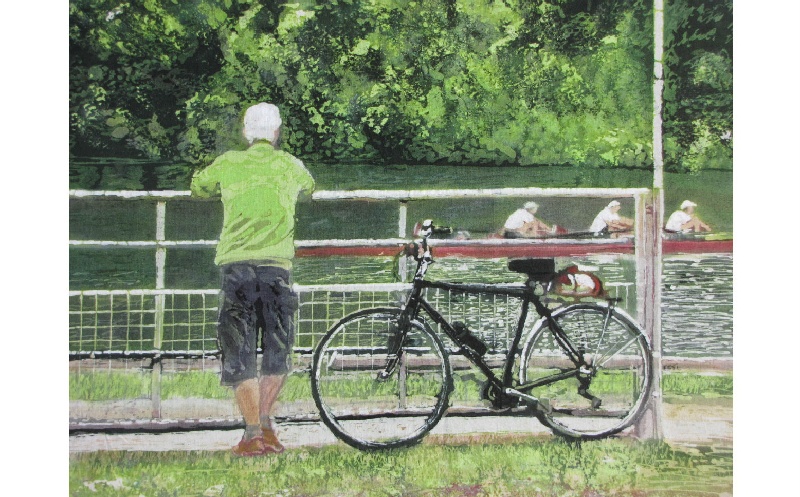 ---
Limited Edition Giclee Print - maxi (30.5 cms x 25.5 cms). Price: £65.00