Stumped!
'Stumped!' is a batik painting of the Cumnor House School 1st XI cricket team, 2011. The boys are playing on the terrace pitch of Cumnor House School, Danehill, Sussex. The Umpire is the Deputy Head, Matt Mockridge.
I love doing batiks of cricket scenes, especially if they are full of action. When I taught at Cumnor, I watched many school cricket matches.
Original batik painting on cotton is sold.
Measurements: 42cms x 28cms, (16 1/2" x 11")
Limited edition giclee prints - for sale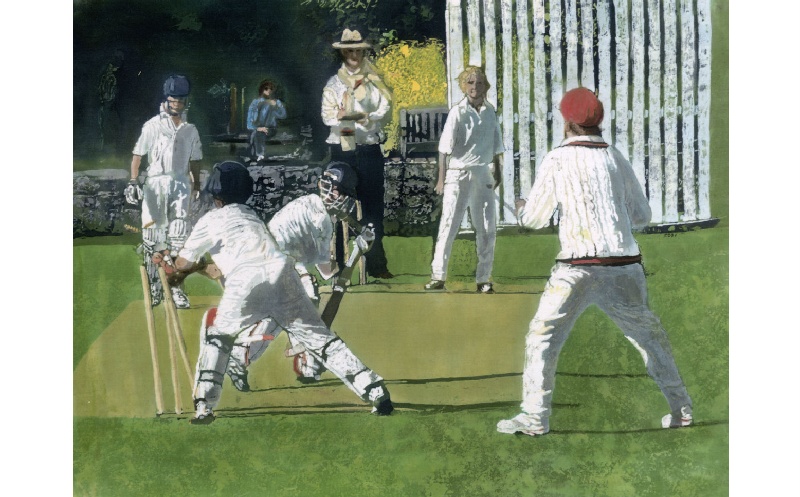 ---
Limited Edition Giclee Print - Maxi (30.5 cms x 25.5 cms). Price: £65.00 Postage: £0.00
Limited Edition Giclee Print - Mini (25.5 cms x 20.5 cms). Price: £28.00 Postage: £0.00