Polo Game
This is a batik painting of a polo player hitting a ball in a polo game. My sister-in-law used to be the physiotherapist to Kerry Packer, the Australian billionaire, and the members of his polo team, Ellerston, when they were playing at Cowdray Park in the UK. I became interested in creating batiks of polo players when I was commissioned to do one of Kerry Packer himself.
Original batik painting is sold.
Measurements - 62cms x 50cms, (24 1/12" x 19 3/4")
Limited edition giclee prints for sale.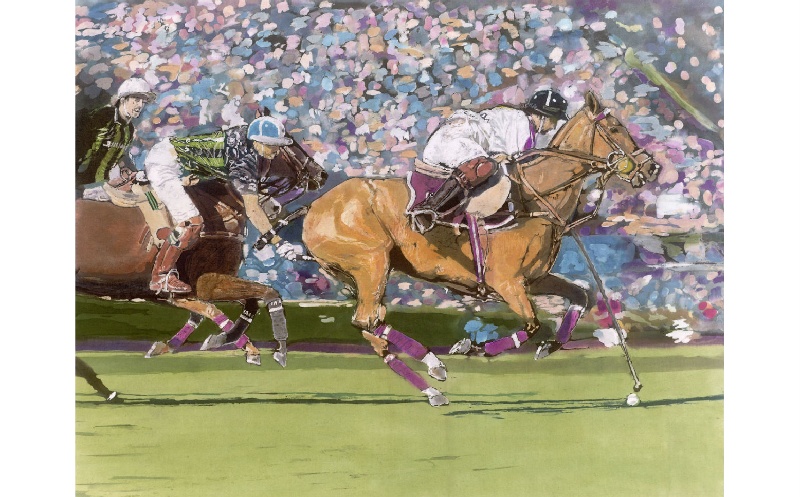 ---
Limited Edition Giclee Print - A3 with mount. Price: £85.00 Postage: £0.00