Priory Park Chichester
I was commissioned to do this batik painting of Priory Park, in Chichester, to celebrate it's centenary in September 2018.
On September 1918, the 7th Duke of Richmond and Gordon, generously gifted Priory Park to the people of Chichester. He gave it for their recreation and as a perpetual memorial to the Fallen in the First World War.
Priory Park is a wonderful park where families can relax, play bowls, watch cricket and picnic amongst other things.
The original batik painting on cotton is sold.
Limited Edition Giclee prints are for sale.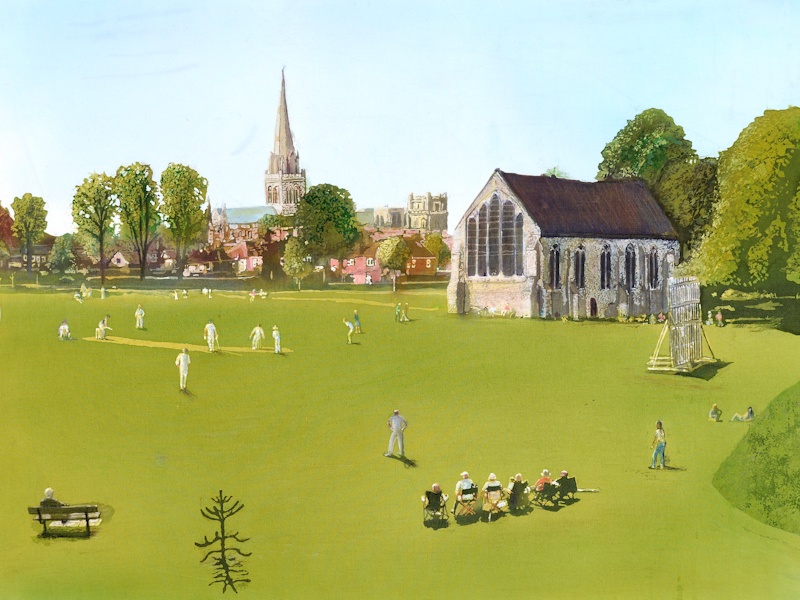 ---
Limited Edition Giclee Print - A3 with mount. Price: £85.00 Postage: £0.00
'Priory Park 100'

Price: £85.00
Postage: £0.00
Debit/credit card & Paypal accepted
Please click below
---