School Cricket
Batik painting of a 1st XI Cumnor House School cricket match in 2011. The Umpire is the Deputy Head, Matt Mockridge.
I was Head of Art at Cumnor House School in Sussex for nearly 28 years and regularly watched the boys play. I enjoy doing batiks of cricket scenes. However, I prefer to capture close-ups of the figures in action rather than a cricket scene from afar.
Original batik painting for sale
Measurements: 42cms x 37cms, (16 1/2" x 14 1/2")
Limited edition giclee prints for sale.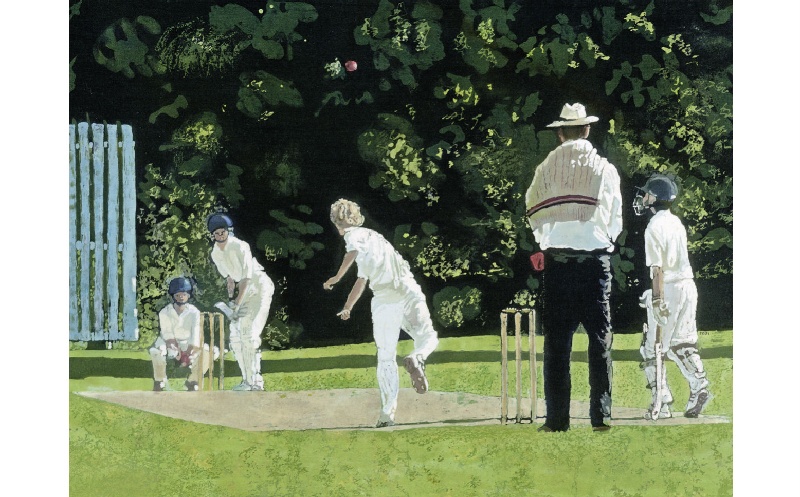 ---
Original Batik Painting - for sale. Price: £375.00 Postage: £0.00
'School Cricket'

Price: £375.00
Postage: £0.00
Debit/credit card & Paypal accepted
Please click below
---
Limited Edition Giclee Print - A3 with mount. Price: £65.00 Postage: £0.00
'School Cricket'

Price: £65.00
Postage: £0.00
Debit/credit card & Paypal accepted
Please click below
---
Limited Edition Giclee Print - Mini (25.5 cms x 20.5 cms). Price: £28.00 Postage: £0.00
'School Cricket'

Price: £28.00
Postage: £0.00
Debit/credit card & Paypal accepted
Please click below
---