Nice Ass!
This is a batik painting based on a black and white drawing of an old donkey called 'Old Pensioner'. The donkey used to belong to the family of a friend of mine.
As I wasn't quite sure what colour to paint him, I took some photographs of donkeys who lived at a farm nearby and used them as a reference for this batik.
When I first displayed the batik in an exhibition in Canada, an artist friend exclaimed as he passed by - "Nice Ass!" - which provided a lot of laughter. So with good cheer applied, the title changed from 'Friendly Face' to 'Nice Ass'!
Original batik painting on cotton is sold.
Measurements: 38cms x 60cms (15" x 23 1/2")
Limited edition giclee prints - for sale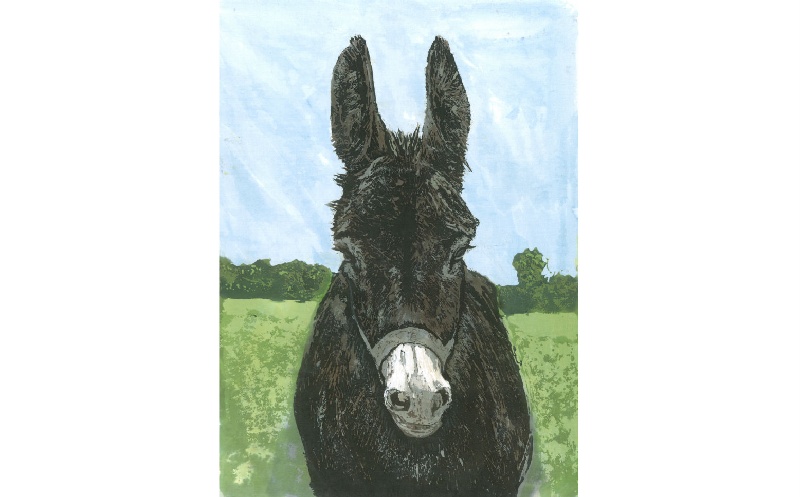 ---
Limited Edition Giclee Print - A3 with mount. Price: £85.00 Postage: £0.00
Limited Edition Giclee Print - Mini (25.5 cms x 20.5 cms). Price: £28.00 Postage: £0.00