The Sound of Galloping Horses
Can you hear the sound of galloping horses in this batik? By cropping the picture and keeping the horses as silhouettes, I wanted you to focus on the legs and hooves of the horses as they galloped over the ground and kicked up the dust. The riders are soldiers riding their horses during the Trooping of the Colour ceremony in Horseguards Parade in London.
I did two versions 42cms x 34cms and a larger one of 59cms x 50cms. Both originals have been sold.
Limited Edition Giclee Prints - for sale - A2 and A3 sizes
7" x 5" Greetings cards - for sale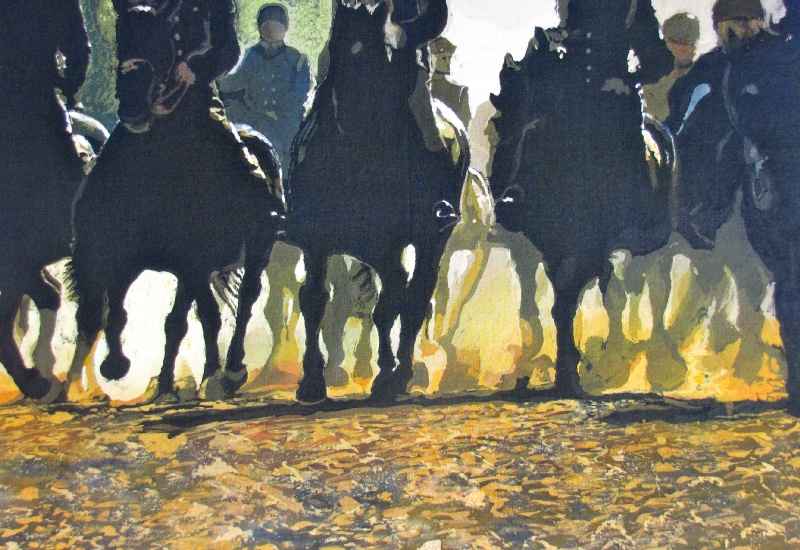 ---
Limited Edition Giclee A2 Print with mount. Price: £125.00 Postage: £9.50
'The Sound of Galloping Horses'

Price: £125.00
Postage: £9.50
Debit/credit card & Paypal accepted
Please click below
---
Limited Edition Giclee A3 Print with mount. Price: £95.00 Postage: £8.50
'The Sound of Galloping Horses'

Price: £95.00
Postage: £8.50
Debit/credit card & Paypal accepted
Please click below
---