Solitude
I love trying to capture reflections of boats in water. There is a calmness and solitude in this batik painting. The challenge for me was how to capture the muted colours in fog. The fact that the water in the lake is calm, makes the reflection of the lapstrake wooden boat more like a mirror reflection.
Limited Edition Giclee A3 and mini Prints are for sale - postage additional.
Original Batik painting on cotton is sold.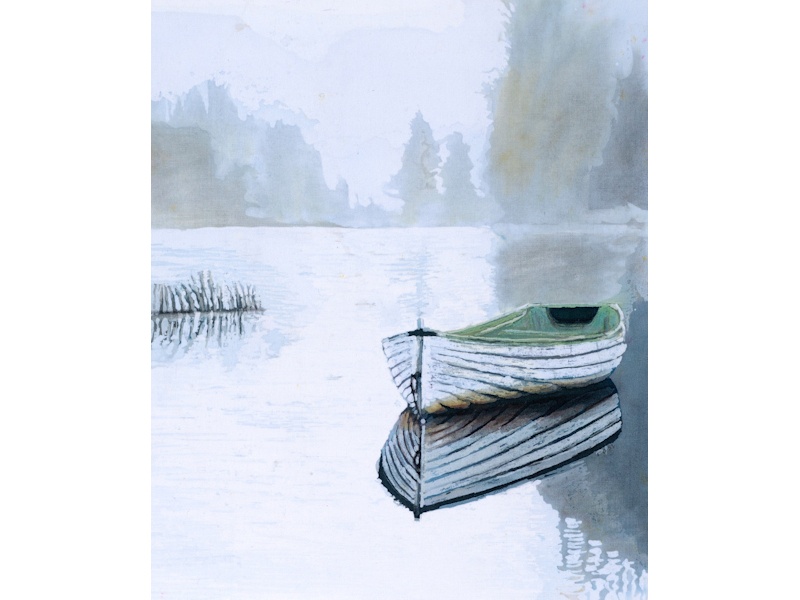 ---
Limited Edition Giclee A3 Print with mount - Postage additional. Price: £100.00 Postage: £9.00
Limited Edition Giclee Print - Mini (25.5 cms x 20.5 cms) - postage additional. Price: £28.00 Postage: £5.00