Reflections of Red
A batik painting of the reflections of chairs and the old Chester Yacht Club wharf in Nova Scotia, Canada. The yacht club wharf has been extended over the years and so there are now floats blocking this view of the wharf.
What caught my eye that day when I took the photographs, was the colour of the sea and the contrasting reflections of the chairs and wharf in the water.
Limited Edition Giclee Prints - A2 print with mount - for sale
Original batik painting on cotton is sold.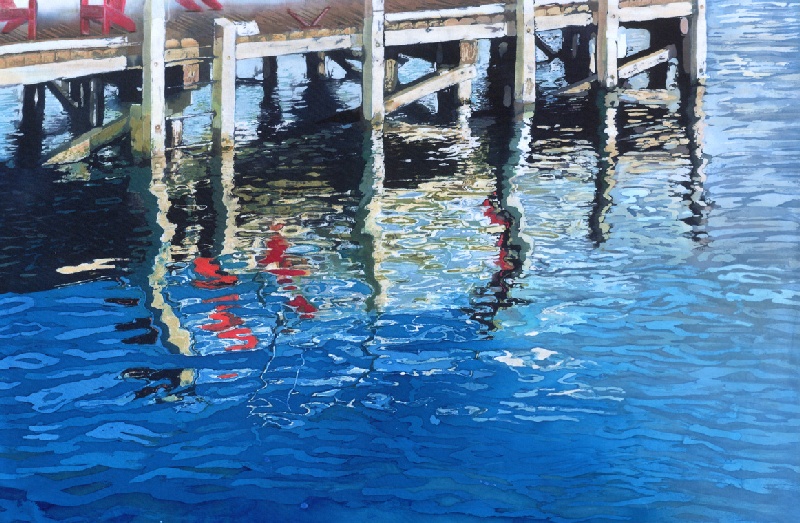 ---
Limited Edition Giclee Print - A2 with mount. Price: £125.00 Postage: £10.00
'Reflection of Red'

Price: £125.00
Postage: £10.00
Debit/credit card & Paypal accepted
Please click below
---
Limited Edition Giclee Print - A3 with mount. Price: £95.00 Postage: £0.00
'Reflection of Red'

Price: £95.00
Postage: £0.00
Debit/credit card & Paypal accepted
Please click below
---