Reflection of Boat
I love doing batiks of reflections of boats. In this instance what caught my eye was the calmness of the sea, and so the reflection of this boat in the water has very little distortion. There is a tranquility in this painting that is very appealing.
Limited edition giclee A3 and mini prints for sale - postage additional
Original batik painting is sold.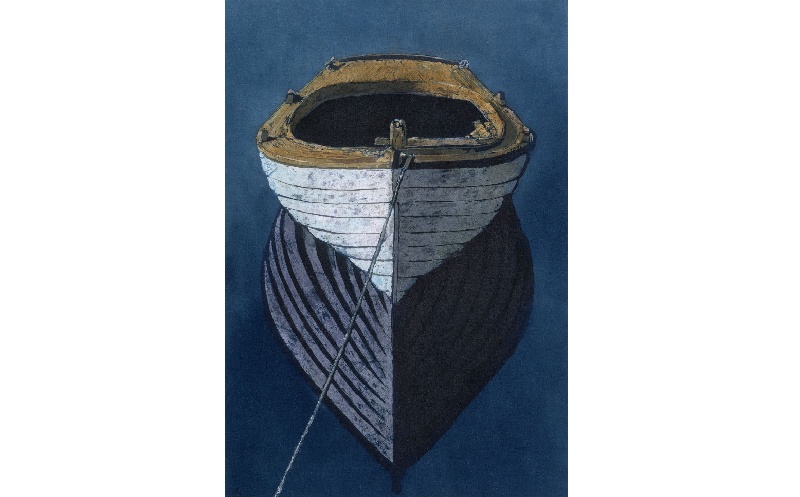 ---
Limited Edition Giclee Print - A3 with mount - postage additional. Price: £95.00 Postage: £9.00
'Reflection of Boat'

Price: £95.00
Postage: £9.00
Debit/credit card & Paypal accepted
Please click below
---
Limited Edition Giclee Print - A4 with mount - postage additional. Price: £65.00 Postage: £7.50
'Reflection of Boat'

Price: £65.00
Postage: £7.50
Debit/credit card & Paypal accepted
Please click below
---