Seven Sisters Cliffs at Sunset
I did this batik of the Seven Sisters Cliffs at sunset for an exhibition titled 'Sussex Landscapes'. The Seven Sisters are part of the South Downs Park near Eastbourne in East Sussex, UK. I wanted to show how the setting sun transforms the white cliffs with beautiful warm colours reflected on them and in the watery pools below.
Limited Edition Giclee Prints - A3 and A4 sizes with mounts- for sale.
Original Batik Painting on cotton is sold.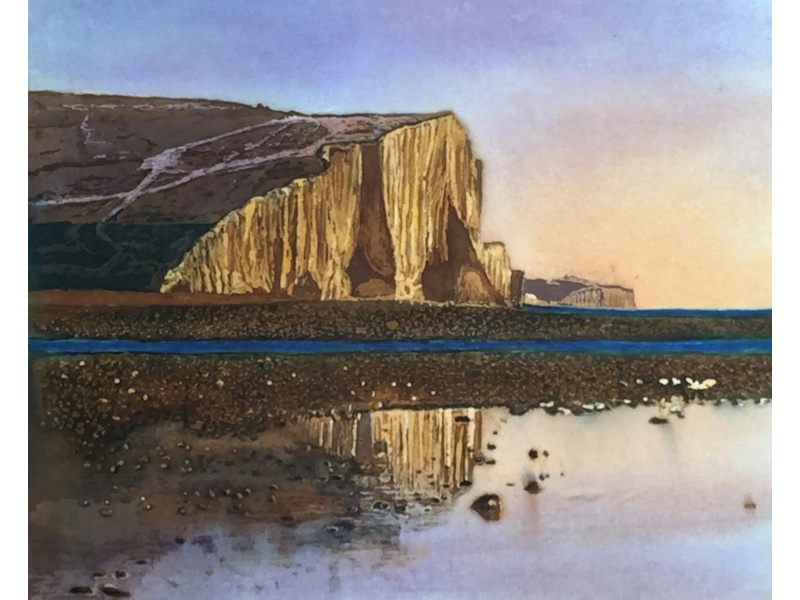 ---
Limited Edition Giclee A3 Print with mount. Price: £95.00 Postage: £0.00
'Seven Sisters Cliffs'

Price: £95.00
Postage: £0.00
Debit/credit card & Paypal accepted
Please click below
---
Limited Edition Giclee Print - A4 with mount - postage additional. Price: £65.00 Postage: £0.00
'Seven Sisters Cliffs'

Price: £65.00
Postage: £0.00
Debit/credit card & Paypal accepted
Please click below
---