The Hayseed IV
A batik painting of the Classic P boat, the Hayseed IV, built in 1912, sailing during Chester Race Week, Nova Scotia, Canada. She was designed by William Gardner who was a great rival of Herreshoff, who was the designer of the schooner, Atlantic.
In 1924, the Hayseed IV was bought by the Wurts family and after a number of owners over the century and a few facelifts, including modern rigging, synthetic sails and go-fast gadgets, she is back with the Wurts family. She now reigns as the oldest active member of the Chester Yacht club; has won many cups and can be seen regularly competing in the Chester Classic fleet races in Mahone Bay.
Limited edition giclee prints - A3 with mount - for sale
Original batik painting is sold.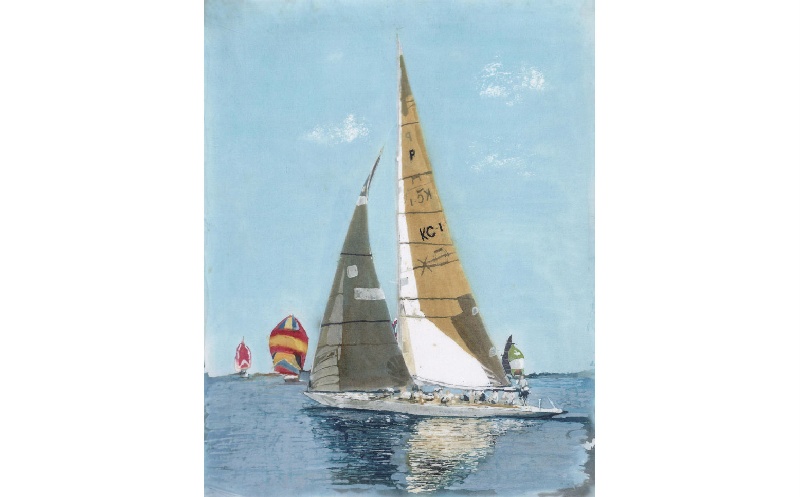 ---
Limited Edition Giclee A3 Print with mount. Price: $185.00 Postage: $0.00
'The Hayseed IV'

Price: $185.00
Postage: $0.00
Debit/credit card & Paypal accepted
Please click below
---