Evening Row
This is a batik painting of Heather, a friend of mine, as she rowed her wooden lapstrake boat in the harbour.
One evening, whilst I was walking around the village of Chester in Nova Scotia, I saw Heather rowing her boat in the Front Harbour. I took the photograph that inspired this picture. What attracted me was how the light shone on her back and her rowboat, creating wonderful reflections against the dark colour of the calm water.
Limited edition giclee prints - for sale. A2 and A4 size
Original batik painting is sold.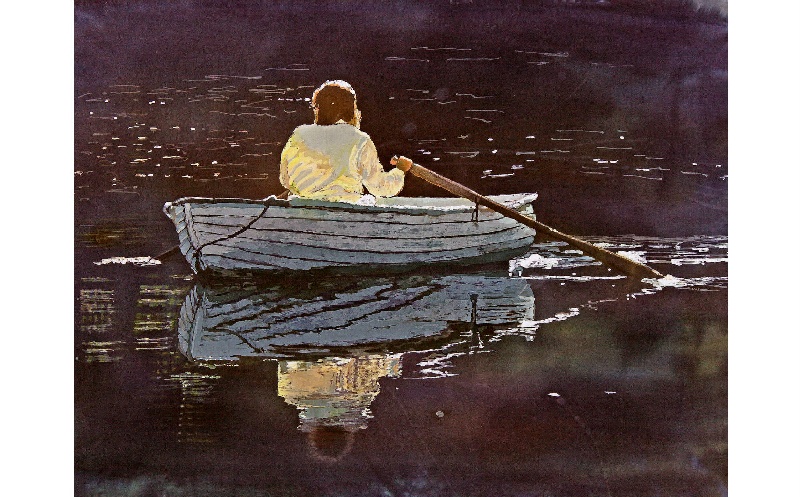 ---
Limited Edition Giclee Print - A2 - with mount. . Price: £150.00 Postage: £10.00
'Evening Row'

Price: £150.00
Postage: £10.00
Debit/credit card & Paypal accepted
Please click below
---
Limited Edition Giclee Print - Midi (30.5 cms x 25.5 cms) with mount - postage extra. Price: £65.00 Postage: £6.75
'Evening Row'

Price: £65.00
Postage: £6.75
Debit/credit card & Paypal accepted
Please click below
---