Whitbread Round the World Race, 1989-90
A batik painting of the Southern Leg of the Round the World Whitbread sailing race in 1989-90. This was a commission by one of the sailors in the picture.
I really enjoyed trying to capture the spray and swell of the rolling ocean waves.
Limited edition giclee prints - for sale
Original batik painting - commission/sold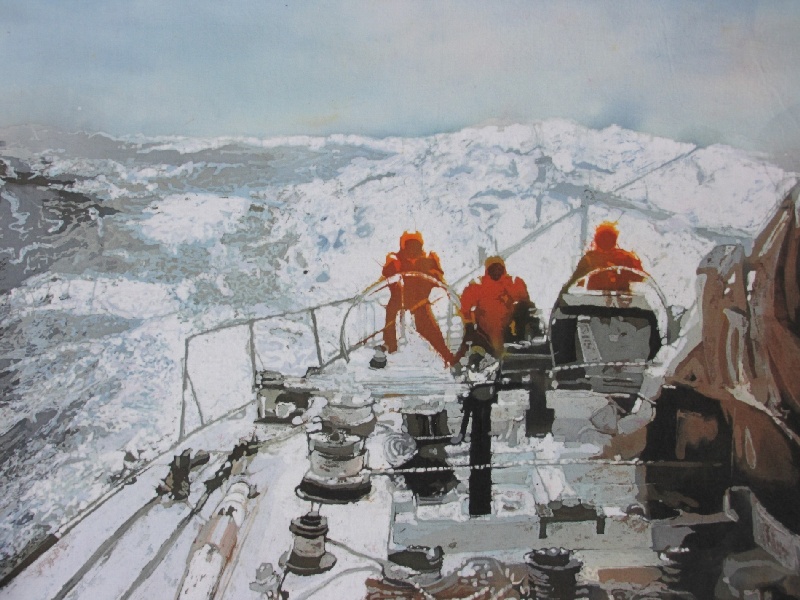 ---
Limited Edition Giclee Print - A3 with mount. Price: £85.00