Spinnaker Run
I took a photo of these sailboats on a spinnaker run during 'Chester Race Week' a few years ago. 'Chester Race Week' is always an exciting sailing annual regatta held in the second week of August. Over 160 sail boats of different sizes and classes can be seen competing in the waters of Mahone Bay, just off Chester, on the south coast of Nova Scotia, Canada. A pinnacle of summer sailing.
Limited edition A3 giclee prints - for sale
Original Batik Painting on cotton is sold.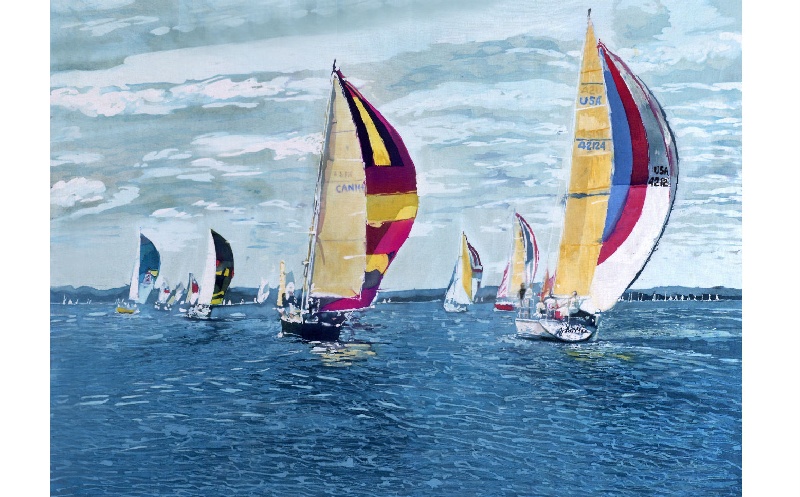 ---
Limited Edition Giclee Print A3 with mount. Price: £95.00