Sri Lankan Boats
When I visited Sri Lanka in 2000, I was so captivated by the distinctive shapes and colours of the Sri Lankan boats, I decided to do an abstract painting of them in batik.
I tried to capture the essence of the boats with these lines and bright colours.
Limited edition giclee prints - for sale
Original batik painting is sold.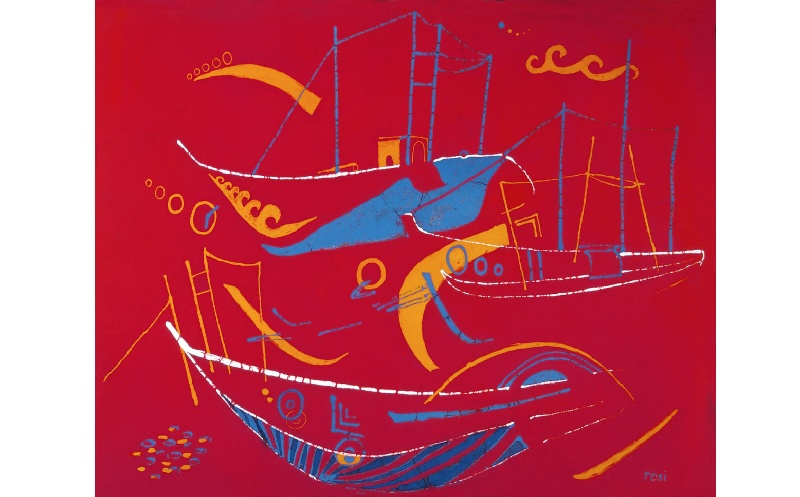 ---
Limited Edition Giclee A3 Print with mount. Price: £95.00