View from Crow's Nest
This yacht, named 'Me To You', was one of five, 72 foot yachts, that raced in the Round Ireland Race in 2006, starting and finishing in Dublin. A friend of mine was a member of the 15 man crew of the yacht 'Me To You'. After lagging behind in 3rd or 4th place for most of the race, the 'Me To You' stayed offshore as long as possible, before she was carried by the wind and current into Dublin Harbour, beating the other yachts into first place!
Cameras were installed on the crow's nest of each yacht so people could follow the progress of the race on the internet. This batik painting 'View from the Crow's Nest' was inspired by an image taken by the camera on the 'Me to You' yacht.
Limited edition A3 giclee prints - for sale
Original batik painting is sold.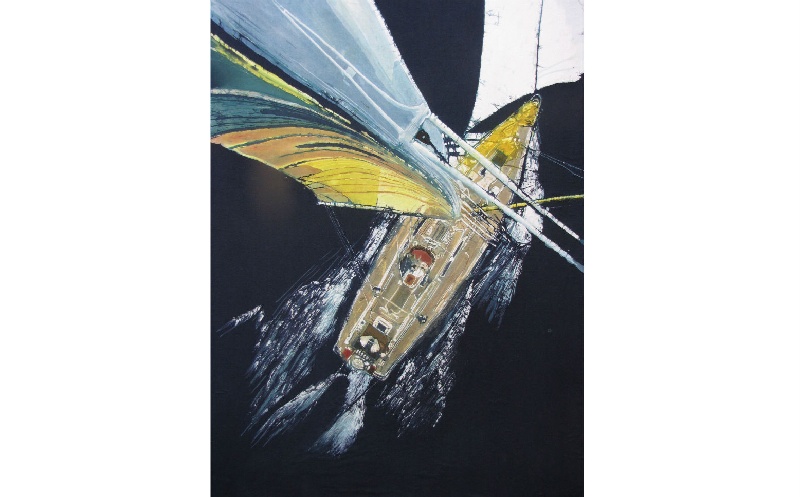 ---
Limited Edition Giclee Prints A3 with mount. Price: £85.00