Elephant
I have a friend who loves elephants, so I made this batik painting for her of an elephant coming through the undergrowth.
Elephants are wonderful animals to batik as you can capture the character of the animal by building up the tones of their wrinkled skin with layers of wax and dyes.
Original batik painting is sold.
Measurements: 40cms x 30cms, (15 3/4" x 12")
Limited edition giclee prints - for sale - postage additional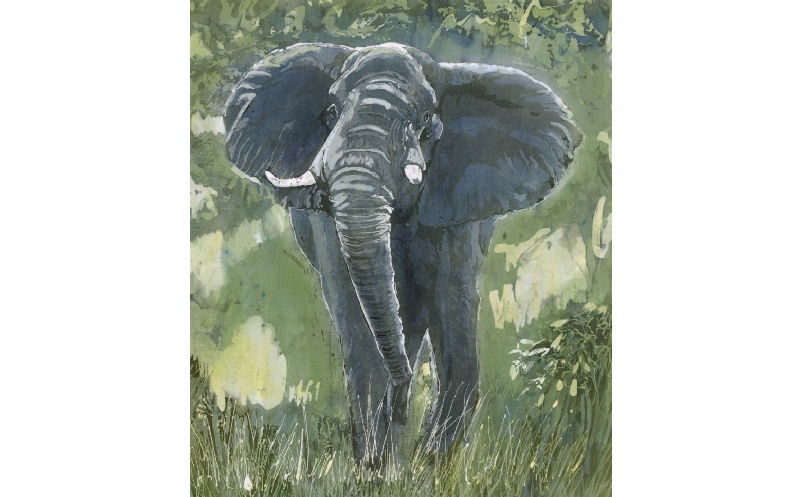 ---
Limited Edition Giclee Print - A3 . Price: £95.00 Postage: £0.00
Limited Edition Giclee Print - Mini (25.5 cms x 20.5 cms). Price: £28.00 Postage: £0.00