Mallard Rising
A batik painting of mallard rising from the reeds in the early morning.
A friend of mine loves to go duck shooting, and this is taken from one of his photographs. Hunting for geese and ducks is his favourite sport. I'm afraid it's not mine, but I do love to see the birds flying.
Original batik painting on cotton is sold.
Measurements: 42cms x 56cms, (16 1/2" x 22")
Limited edition giclee prints - A3 and mini sizes
7" x 5" Greetings cards - for sale.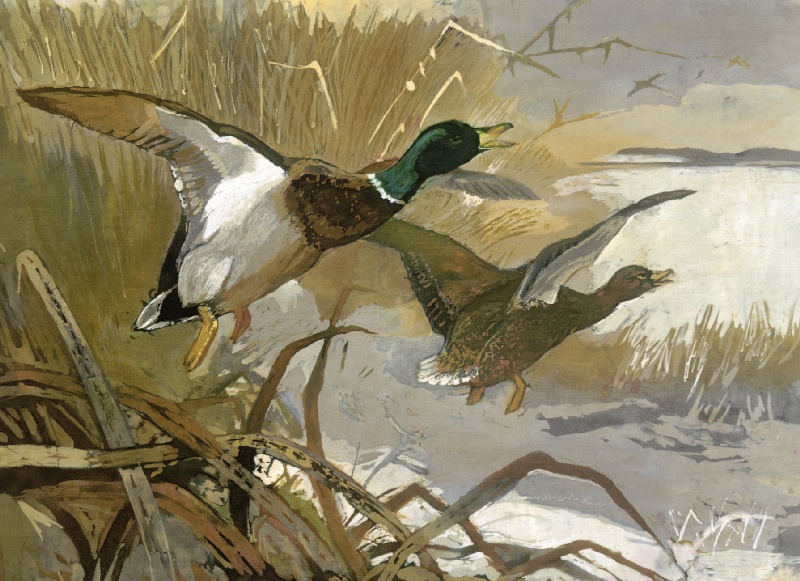 ---
Limited Edition Giclee Print - A3 with mount. Price: £95.00 Postage: £8.50
'Mallard Rising'

Price: £95.00
Postage: £8.50
Debit/credit card & Paypal accepted
Please click below
---
Limited Edition Giclee Print - Mini (25.5 cms x 20.5 cms). Price: £28.00 Postage: £4.50
'Mallard Rising'

Price: £28.00
Postage: £4.50
Debit/credit card & Paypal accepted
Please click below
---