Lobster at Bay
Every summer when I visit Chester, Nova Scotia, I always look forward to eating a lobster at least once during my stay. Lobsters are caught in both Mahone Bay and St Margaret's Bay. It's become a special summer tradition for me. I never eat lobster anywhere else!
This is a batik painting of a lobster in shallow water. Usually they are found under rocks in the sea.
Original batik painting on cotton - sold
Measurements: 29 cms x 40 cms, (11 1/2" x 15 3/4")
Limited edition giclee prints - for sale - A3, A4 and mini ptints.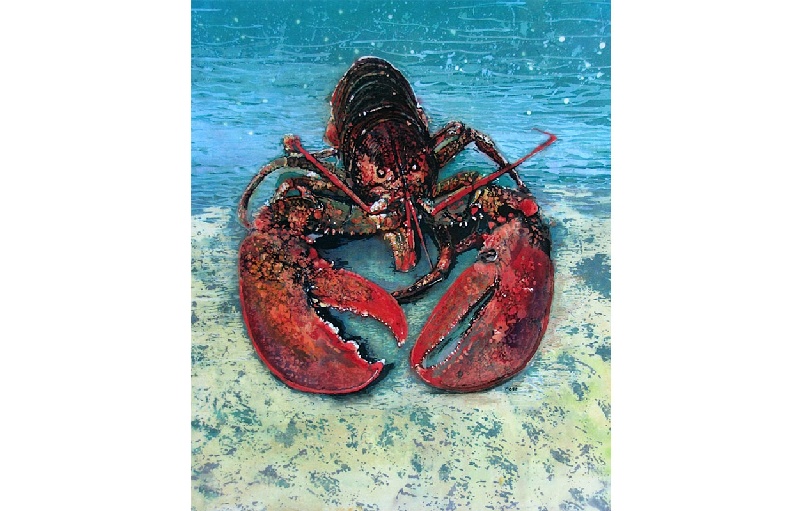 ---
Limited Edition Giclee Print - A3 with mount. Price: £95.00 Postage: £8.65
'Lobster at Bay'

Price: £95.00
Postage: £8.65
Debit/credit card & Paypal accepted
Please click below
---
Limited Edition Giclee Print - Midi (24 cms x 24 cms). Price: £65.00 Postage: £6.95
'Lobster at Bay'

Price: £65.00
Postage: £6.95
Debit/credit card & Paypal accepted
Please click below
---