Peggy's Cove Lighthouse
This batik painting of Peggy's Cove Lighthouse was a commission by a couple in the UK. As I usually spend every summer in Nova Scotia, I visited Peggy's Cove at least 4 times during the summer of 2019 to take photographs of the lighthouse at different times of the day. I particularly liked how the setting sun cast light on the lighthouse and how it created warm colours on the rocks. This is a large batik.
Original Batik Painting on cotton - commission
Measurements: 85 cms x 70 cms (33 1/2" x 27 1/2")
Limited edition giclee prints are for sale.
7" x 5" Greetings cards are for sale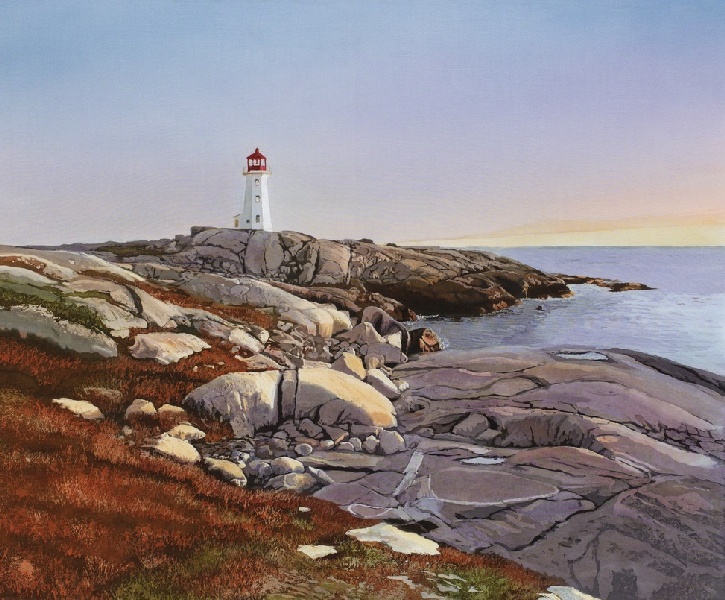 ---
Greetings card - 7. Price: £3.95 Postage: £0.00
'Peggy's Cove Lighthouse'

Price: £3.95
Postage: £0.00
Debit/credit card & Paypal accepted
Please click below
---
Pack of 5 Greetings cards - . Price: £16.00 Postage: £0.00
'Peggy's Cove Lighthouse'

Price: £16.00
Postage: £0.00
Debit/credit card & Paypal accepted
Please click below
---