Tomato Harvest
This was a commission. I was asked to do a batik painting of person's father who lived in France. He was an avid gardener who loved spending his time in his greenhouse. He was most proud of his tomatoes. He had just retired and this was a present from his daughter to wish him a happy retirement.
I love doing pictures of greenhouses. In this batik I tried to capture the light on the plants and man's clothing as the sun shone through the panes of glass.
Limited edition giclee prints - for sale. - A3 and A4 sizes
7" x 5" Greetings Cards - for sale - postage included
Original batik painting is sold.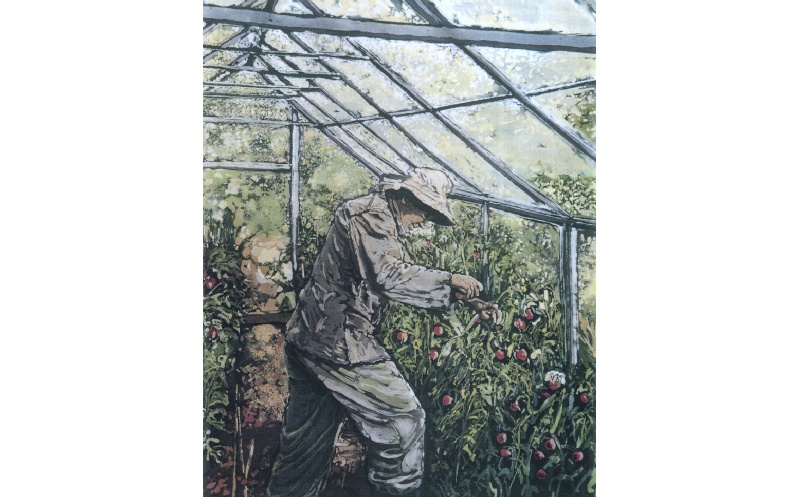 ---
Greetings card - 7 x 5 inches (17.5 x 12.5 cms). Price: £3.75 Postage: £0.00
'Tomato Harvest'

Price: £3.75
Postage: £0.00
Debit/credit card & Paypal accepted
Please click below
---
1 Pack of 5 Greetings cardsCards. Price: £16.00 Postage: £0.00
'Tomato Harvest'

Price: £16.00
Postage: £0.00
Debit/credit card & Paypal accepted
Please click below
---