A Flotilla of Gondolas
A large batik painting of gondolas moored at the edge of a Venetian canal with the reflections of the boats and buildings in the water. I love doing batiks of reflections and when a friend sent me his photograph to work from, I decided to rise to the challenge.
The whole picture took me at least a month to complete, as I wanted to capture the many subtle colours and details of the ripples, balconies, buildings and boats.
There is something magical about Venice which is why I enjoy producing different scenes of the city.
Original batik painting on cotton (framed with Tru Vue 70 UV glass) - for sale.
Measurements: 84cms x 64cms (33" x 25 1/4")
Limited edition giclee prints - for sale - A2 and A3 sizes -postage additional.
Greetings cards - for sale - postage included.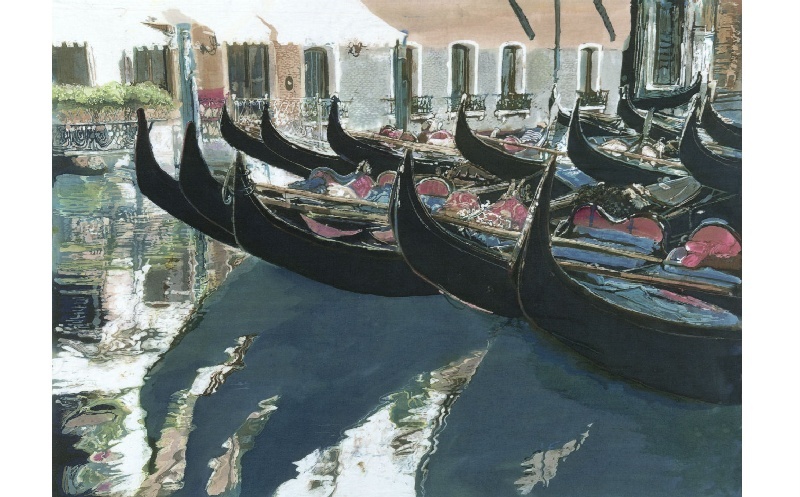 ---
Original Batik Painting (framed) - for sale. Price: £2200.00
Limited Edition Giclee Print - A3 . Price: £95.00
Limited Edition Giclee Print - Mini (25.5 cms x 20.5 cms). Price: £28.00