Raindrops keep Falling.....
This is a batik painting on cotton of rain pouring down, creating puddles and blurred reflections of a person carrying an umbrella. With all the rain we have had over the winter, this is a 'wet' scene of the neverending raindrops splashing on the road, creating abstract circular patterns in the puddles.
The original batik painting (framed with 99% UV protective glass) is for sale.
Measurements: 49 1/2cms x 64 cms, (19 1/2" x 25 1/4")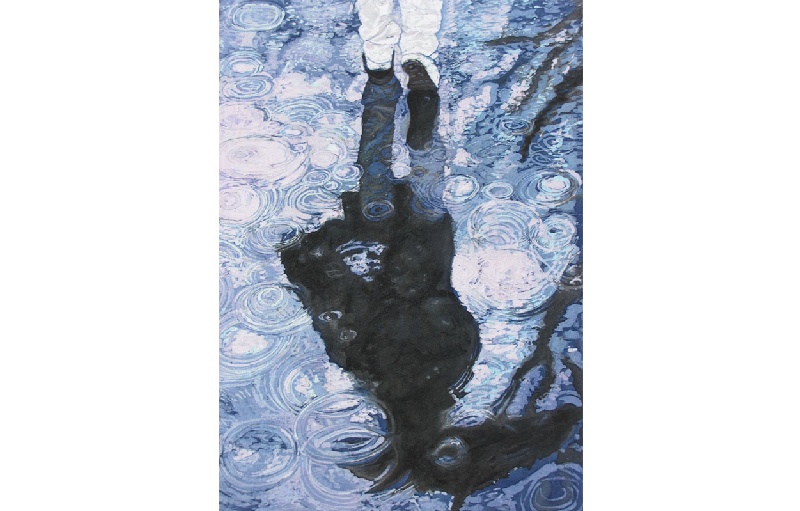 ---
Original Batik Painting (framed) - for sale. Price: £750.00