Peacock
A batik painting of a peacock.
One day, this peacock landed in the grounds of the school where I was working, and stayed for a week! We had no idea where he had flown in from, but he was fascinating to observe. His coloured peacock feathers were so vibrant and irridescent. I was inspired to do this batik of him.
Then during the spring vacation, he disappeared and hopefully is now settled back in his home surroundings.
Original Batik Painting on cotton fabric (framed) - for sale
Measurements: 22cms x 30cms, (8 3/4" x 12")
Limited edition giclee prints - for sale - A3 and A4 sizes
7" x 5" Greetings cards - for sale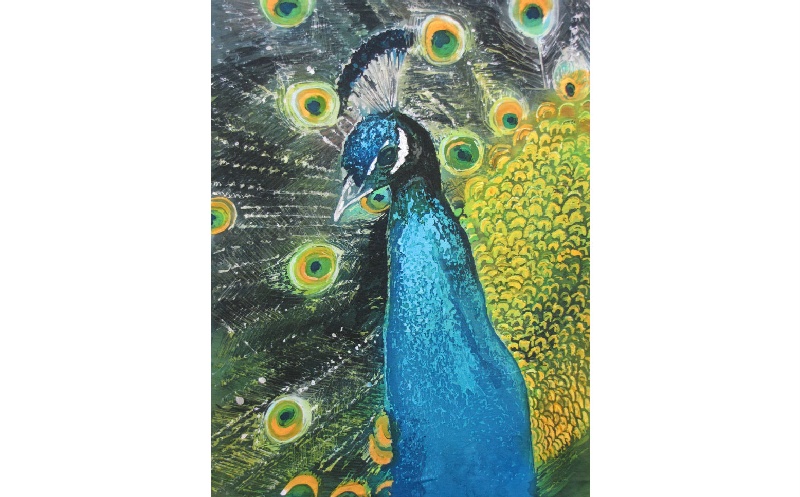 ---
Original Batik painting (framed with museum AV70 non-reflective glass)) - for sale. Price: £650.00 Postage: £29.50
Limited Edition Giclee Print - A4 with mount. Price: £65.00 Postage: £6.95
Limited Edition Giclee Print - Mini with mount (25.5 cms x 20.5 cms). Price: £28.00 Postage: £0.00